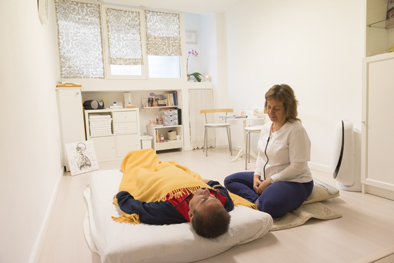 Would you like to arrange a Query, a Breathing class or Individual session Rebirthing?
Jose D. García Chinea

Autonomous

My personal experience has been really successful and I am very grateful that this method has crossed my path.- July 2018
Lucía García Morales

retired teacher

This program 9 months has allowed me to internalize aspects and worked, see them in greater depth and value from another perspective. It has been a very interesting job and relaxed. I feel very grateful. If you want to move forward in your search for who you really are and what your relationship with you and with others, I recommend it to you.
Jose Alberto Gonzalez Fajardo

Doctor

Two hours each session represent a halt in my daily dynamics, one become aware of the important issues to my path, check the present time, one free of loads and stresses, an energy recharge, a sharing with committed people, relaxing moments ... The price is unbeatable and comfortable space. simple tools are acquired and very practical, based on breathing and creative thinking. The last issue that we addressed was "Personal Leadership", masterfully led by Natividad Jiménez.
Carlos Rodriguez Marrero

Administrative

A discovery about the power of breathing. Become aware of the different emotional states through breathing is something that, sincerely, It has cost me a great discovery. thanks Natividad.
Aragon Carmen Montelongo

Administrative

Breathing for me has meant a before and after. Become aware that I am not my thoughts, inspire confidence and exhaling fears and doubts is liberating. Work slowly in each of the areas of personal development, It makes me go lighter luggage ...
Maria Gil Goya

Housewife

To me breathing has helped me a lot. Severe asthma was diagnosed and since I learned the method, around the year 2012, I have not returned to go to the emergency room ...
Conchi Garcia Molina

governess

Rebirthing for me has been a profound transformation, an awakening to Consciousness, my great personal revolution ... has brought me energy, purpose, satisfaction and inner strength in times of trouble.
Irmainés Romero Bermudez

Odontóloga

It has been a great help to overcome my separation smoothly, without pain, without victimhood, increasing my level of consciousness,... especially through breathing.